Table of Contents
To prove your identity, you need to provide a Selfie Photo as well as four different types of identification documents:
One document that shows the date you were born or arrived in Australia which is called a Commencement Document.
One document that proves your identity which is called a Primary Document.
Two other documents that support your identity which are called Secondary Documents.
Make sure the four documents show your full legal name and date of birth.
At least one of the documents needs to have a photo of you, such as a passport or driver's licence.

Selfie Photo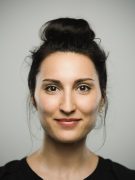 As part of the process, you need to take a clear photo of your face, directly facing the camera, without anything blocking your face.
Your photo must be captured in session and you cannot use social media or group photos. Don't use photocopies, or take a photo of your document. Instead just take a nice simple clear photo of your own face.

This is to confirm that the photo matches the document and is really you.
Commencement Documents
A commencement document is a type of identification document that verifies your identity and date of birth. It is required to provide at least one commencement document as part of the identity verification process. The following documents are considered commencement documents:
Australian Birth Certificate
Australian Passport
Australian Citizenship Certificate
VEVO lookup – An electronic check of your visa entitlements and status, which can be used as a commencement document (must also load your overseas passport)
ImmiCard
Document of Identity issued by DFAT
Certificate of Identity issued by DFAT
Evidence of Residence status
If you are from another country (a foreign candidate), you can use your overseas passport as a primary document and NCC will check your visa status as your commencement document.
Primary Documents
One of these documents are required:
Australian Drivers Licence
Overseas Passport – must be current
Proof of Age or Photo ID – issued by the Australian Government and must be current
Candidates under the age of 18 years that do not have any of the above Primary documents may also use a Student Photo ID Card.
Secondary Documents
Two of these documents are required:
Medicare Card
Bank Card
Credit Card or Debit Card – our system will automatically mask your card number so that it's not visible on the Bank Card
Enrolment with the Australian Electoral Commission
Secondary Student Photo ID – must be issued from an Australian institution
Tertiary Student Photo ID – must be issued from an Australian institution
Document of Identity issued by DFAT
Foreign Government Issued Documents – such as a birth certificate, marriage certificate, driver's licence or identity card. If it has been uploaded as ID in another section of the application, it cannot be used again. If it is in a foreign language, then an official English Translation must also be uploaded with it.
(Australian) Government Issued Occupational License photo ID
Security Guard / Crowd Control Licence
High Risk License Photo ID card (Government issued)
NDIS worker screening Photo ID card (Government issued)
Evidence of Right to an Australian Government Benefit
Australian government issued Seniors card including DVA.
ATO Issued Tax Document – such as a Notice of Assessment or Confirmation letter of TFN. These documents must be from the Australian Tax Office and include applicants name and address

Consular Photo Identity Card
Police Officer Photo Identity Card
Australian Defence Force Photo ID Card
Australian Government Photo ID Card
Trusted Referees Report
Aviation Security Identification Card
Maritime Security Identification Card
Credit Reference Check
Certified Academic Transcript from an Australian University
Convention Travel Document Secondary
Certificate of Identity issued by DFAT
Documents should show the candidates name and details. For example, some cards may have the printed names on the back of the card and if that's the case, the photo needs to be of the back of the card.
Multiple bank cards (credit cards, debit cards, etc) can be accepted, but each one must be from a separate bank or financial institution and not expired. All cards are automatically masked to hide the credit card numbers for security reasons.
Change of Name.
If documents are supplied that show different names, such as a Birth Certificate in a maiden name, and a Drivers Licence in a current name, then a supporting document to show how that change of name occurred will also need to be supplied.
Supporting documents include Marriage Certificates or Change of Name certificates. These documents must be government issued by the relevant Births Deaths and Marriages agency either here in Australia or overseas.
Insufficient Identity Documents
If you do not have enough documents to complete your identity (such as not having a birth certificate) then please contact our customer support team via email at support@nationalcrimecheck.com.au

Please include your Check ID number (seven digits in length), your first name and surname and date of birth in the email.

You will be provided with further instructions. Most emails are answered within two business days.
Example 1: Mary Smith
Mary Smith was born in Australia and has the maiden name of Jones. She provides four documents:
Australian Birth Certificate
Australian Drivers Licence
Credit Card
Medicare Card
Mary's driver's licence, credit card and medicare card are all in the name Mary Smith, but her birth certificate is in her maiden name of Mary Jones, so she also uploads a marriage certificate to link the documents.
Mary also supplies both names on her application: her current name of Mary Smith and her maiden name of Mary Jones.
Example 2: Mohammed Singh
Mohammed migrated to Australia a few years ago but is still a citizen of India. He supplies four documents as an example:
Foreign Passport
Visa Verification (VEVO Check)
Credit Card
Student ID card (not expired) or a confirmation letter from the ATO of tax file number. 

The identity process will ask for a passport first, which Mohammed provided. This passport was from India, so the InstaID system offered to automatically conduct a VEVO Check for him which he accepted. This VEVO Check is used for the Commencement Document.

Mohammed's name has never changed, so he does not require a name change document.
Can't find the answer to your question?